Sponsorship Levels & Benefits
Thank you for thoughtfully considering sponsorship of the 2019 Dominican Derby!
Your support ensures that Dominican Home Health Agency can continue extending life-saving care and compassion!
To purchase a sponsorship, click here.
Or contact Gigi today!
 Gigi Stewart: 303-322-1413 Ext. 12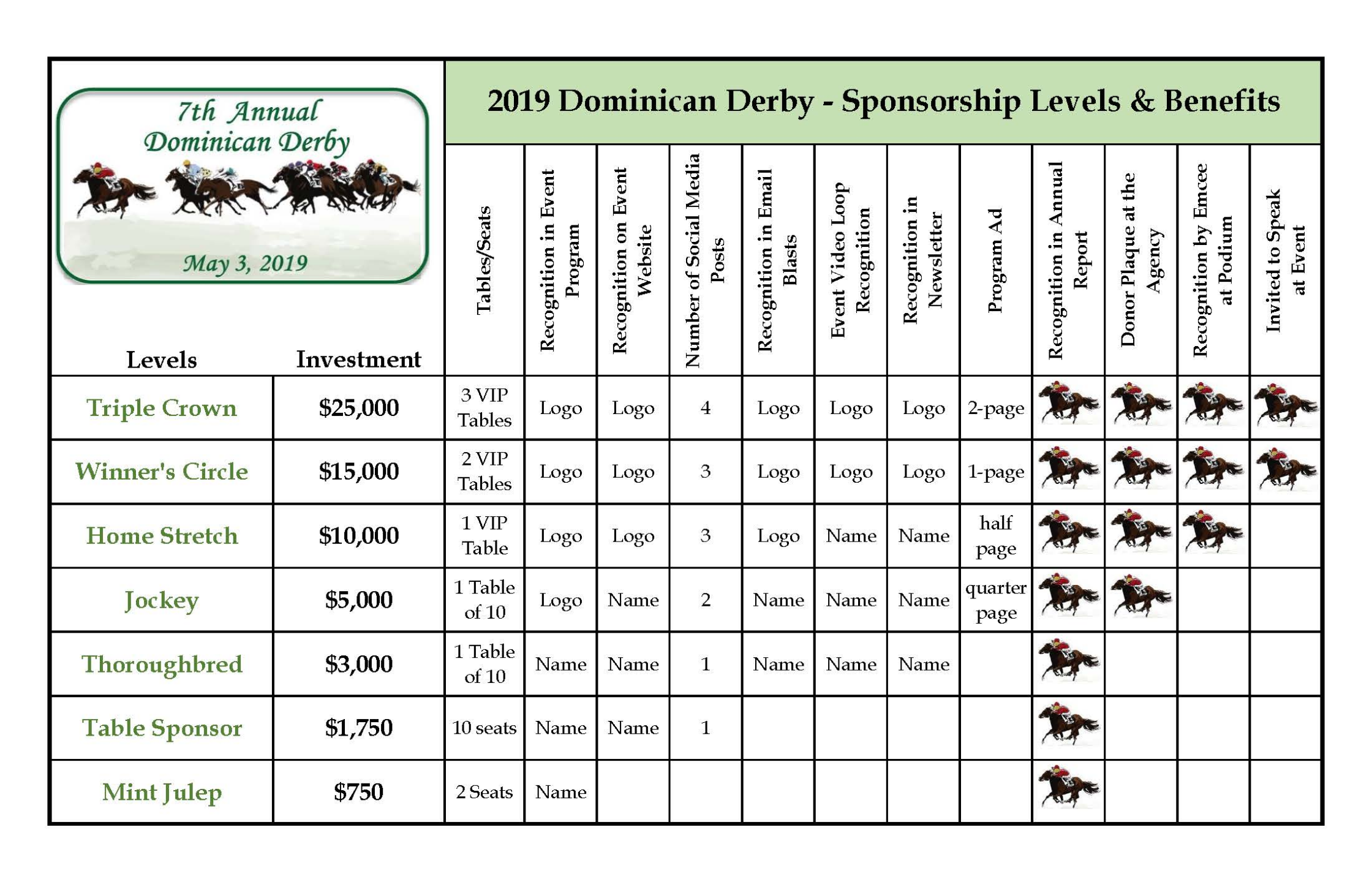 Download Sponsorship Levels Grid Here!