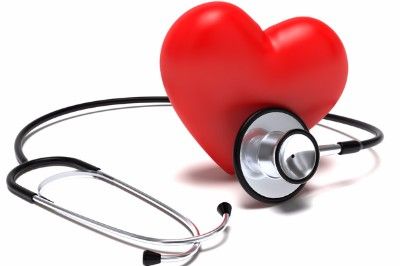 Wellness Clinics
Our Wellness Clinics reach out to people at low-income-housing sites in the Denver metro area.  With the idea of wellness as a holistic endeavor, our nurse-run clinics help patients with chronic disease management, medication adherence and connections with community resources.
Services
Our volunteer greeters create a positive initial relationship with patients, pull their charts and weigh them in before they see a nurse.
Our Wellness Clinic registered nurses and volunteers assess vital signs, provide chronic disease management, health information, and assistance with medication protocol ― as well as in-depth holistic care.
Our patient health advocates help our poor, sick elderly find community resources that further address their health and psychosocial needs.
Locations and Times
DHHA works hard to provide a variety of locations and times for our Wellness Clinics.
Due to the COVID-19 crisis, we have temporarily suspended this service. You can call 720-770-8464 with any questions.
| Clinic Name | Street Address | City, State, Zip | Day(s) of Month | Time |
| --- | --- | --- | --- | --- |
| Casa Loma | 3850 Alcott St. | Denver, CO 80211 | 1st Wednesday | 12:30-2:30 PM |
| Cathedral Plaza | 1575 Pennsylvania St. | Denver, CO 80203 | 3rd Tuesday | 9:00-11:00 AM |
| Clyburn | 7401 E. 26th Ave. | Denver, CO 80207 | 2nd & 4th Tuesday | 1:00-3:00 PM |
| Cityscape | 500 S. Reed St. | Lakewood, CO 80226 | 2nd Wednesday | 9:00-11:00 AM |
| Creekside | 1700 Pierce St. | Lakewood, CO 80214 | 2nd & 4th Thursdays | 10:00 AM-12:30 PM |
| Dahlia Square | 3421 N. Elm St. | Denver, CO 80207 | 2nd & 4th Tuesdays | 8:15-10:15 AM |
| Denver Metro Village | 1523 Quitman | Denver, CO 80204 | 1st & 3rd Thursdays | 9:00-11:00 AM |
| Fletcher Gardens | 1401 Emporia St. | Aurora, CO 80010 | 3rd Wednesdays | 8:30-10:30 AM |
| Halcyon House | 1955 Arapahoe St. | Denver, CO 80202 | 2nd Thursday | 1:00-3:00 PM |
| Higgins Plaza | 1380 Detroit St. | Denver, CO 80206 | 3rd Tuesday | 12:30-2:30 PM |
| Kavod | 22 South Adams Street | Denver, CO 80209 | 1st Wednesday | 9:00-11:00 AM |
| Sheridan Glen | 5350 W. 52nd Ave. | Denver, CO 80212 | 1st Tuesday | 12:00-2:00 PM |
| St. Martin Plaza | 1300 Bruce Randolph Ave. | Denver, CO 80207 | 2nd Wednesday | 1:00-3:00 PM |
| Syracuse Plaza | 4333 S.Syracuse St. | Denver, CO 80237 | 3rd Thursday | 1:00-3:00 PM |
| Tapiz | 1099 Osage St. | Denver, CO 80205 | 1st Thursday | 12:00-2:00 PM |
| University Station | 1881 Buchtel Blvd. | Denver, CO 80210 | 4th Wednesdays | 1:00-3:00 PM |
| Willow Glen | 1585 Kipling St. | Lakewood, CO 80205 | 1st Tuesday | 9:00-11:00 AM |
| Xavier House | 3450 W. 53rd Ave. | Denver, CO 80221 | 1st Tuesday | 2:15-4:15 PM |
| Yale Station | 5307 E. Yale Ave. | Denver, CO 80222 | 4th Wednesdays | 9:00-11:00 AM |
| | | | | |