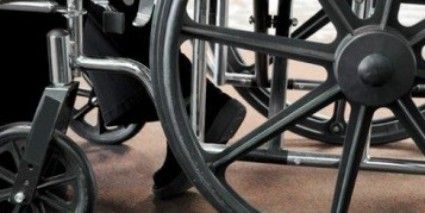 Durable Medical Equipment (DME) Loan Program
The DME Loan Program provides free, life-enhancing medical equipment loans for all people in our community; there are no eligibility requirements. All we ask is that you return it so that others may benefit.
The equipment we collect from donors is what we loan. Your goodwill is what keeps this program alive, so both your equipment and financial donations are gratefully accepted.
DHHA and the multiple people who can re-use your equipment continually send thanks to your way.  (Maybe something positive happens to you as a result!)
"We received a donation today with this note: "To all at Dominican Home Health Agency, I want to thank you from the bottom of my heart for existing.  It has been an incredible journey seeing my son walk again.  We couldn't have done it without you.  I wish good health to every one of you! – The Cliffords"
Checkout Durable Medical Equipment
Please call 720-770-8470 to request an item. If a live person does not answer the phone, please leave a message, including your name, phone number, weight and the item(s) you are seeking. We will return your call within two business days. 
Donate Durable Medical Equipment
You're welcome to bring your donations during DME hours (MWF 10:00 a.m. to 3:00 p.m.)   Please check the equipment list to determine if we generally accept your item. 
If you are not certain or have valuable equipment that is not listed, please call 720-770-8470 for more information.
Materials We Cannot Accept
Unfortunately, much as we would like to, we cannot accept the following items:
Power wheelchairs/scooters

Mattresses, sheets, pillows
DME Hours
We checkout and receive equipment on Mondays, Wednesdays, and Fridays betweem 10:00 a.m. and 3:00 p.m. If you need to come before or after those hours, please call 720-770-8470 to ensure a staff member is available to help you.
DHHA Location
DME is located at our DHHA office address:  2501 Gaylord Street, Denver, CO 80205, on the corner of Gaylord and 25th Avenue, one block west of York. Park on 25th Avenue and come through the gate behind the main building. Our staff will be happy to serve you.