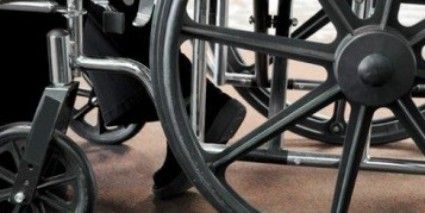 Durable Medical Equipment (DME) Loan Program
The DME Loan Program provides free, life-enhancing medical equipment loans for all people in our community; there are no eligibility requirements. All we ask is that you return it so that others may benefit.
The equipment we collect from donors is what we loan. Your goodwill is what keeps this program alive, so both your equipment and financial donations are gratefully accepted.
DHHA and the multiple people who can re-use your equipment continually send thanks to your way.  (Maybe something positive happens to you as a result!)
"We received a donation today with this note: "To all at Dominican Home Health Agency, I want to thank you from the bottom of my heart for existing.  It has been an incredible journey seeing my son walk again.  We couldn't have done it without you.  I wish good health to every one of you! – The Cliffords"
Checkout Durable Medical Equipment (DME)
Find the availability of the equipment you need by checking the Inventory here.  (Note that because the availability of equipment changes daily, we update our inventory every night.)  If we have more than 10 items available, you don't need to call in advance.  Just come and pick up your loan equipment during the DME hours listed below. 
If we have less than 10 items of the equipment on the Inventory, call DHHA at 720-770-8470 to check availability. If a live person does not answer the phone, please leave a message, including your name and phone number, and ask to reserve the equipment you are requesting. Or you can complete the Durable Medical Equipment form below, We will return your call/email within two business days.

After receiving a return call from us, if we have your loan equipment you can pick it up during the DME hours listed below.
 Durable Medical Equipment Request Form
Due to COVID-19 crisis and "Stay-at-Home" Orders made by the City of Denver, our Durable Medical Equipment program is reducing our hours.  
The DME program will only be open on Fridays from 10:00 AM – 3:00 PM. 
Please call ahead and/or check our inventory HERE before coming to our agency.  Thank you for your cooperation and flexibility.