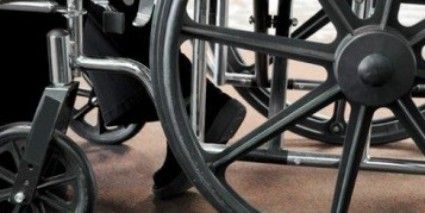 Durable Medical Equipment (DME) Lending Program
Open MFW from 10am to 3pm. 
The DME Lending Program provides free, life-enhancing medical equipment loans for all people in our community; there are no eligibility requirements. There are no time constraints. You may use the equipment for as long as you need. That could be as short as a couple of days or until someone passes away.
All we ask is that you return the equipment so that others may benefit. If you are able, please leave a donation that we may benefit as many people as possible.
Our program runs entirely on donations. The donated equipment we receive gets sanitized after each user, is safely stored, and ready for your use. Your assistance keeps our program up and running! Both your equipment and financial donations are gratefully appreciated.
"We received a donation today with this note: "To all at Dominican Home Health Agency, I want to thank you from the bottom of my heart for existing. It has been an incredible journey seeing my son walk again. We couldn't have done it without you. I wish good health to every one of you! – The Cliffords"
Donating Durable Medical Equipment
You're welcome to bring your donations during DME hours (MWF from 10 am to 3 pm). Please check the equipment list to determine whether or not we can accept your item. If you are not certain that whether or not we will accept your donation or have valuable equipment that is not listed, please call Gabrielle de la Torre, our Medical Equipment Coordinator, at 720-770-8470 or email her at gdelatorre@dominicanhha.org for more information.
Equipment We Accept and Loan
(Click on the images below to view our itemized list of accepted donations)
Itemized List of Acceptable Items
Equipment We Cannot Accept Nor Loan
Unfortunately, as much as we would like to, we will not accept the following:
Mattresses, Sheets, Pillows

Open Medical Supplies (Including Diaper and Bed Pad Packages)

Power wheelchairs/scooters
Making a Equipment Request
If you are in need of equipment, please call Gabrielle de la Torre, our Medical Equipment Coordinator at  720-770-8470, email at gdelatorre@dominicanhha.org, or fill out the form below, and she will contact you within one to two business days.
If you reach her voicemail, please leave your name, number, and description of the equipment needed. If you are in need of a wheelchair, please leave the weight and height of the equipment user. If you are over 300 pounds, please request bariatric equipment. Thank you and God bless you!