We have a museum in the convent with 97 years of memorabilia and history.  Who were the Dominican Sisters of the Sick Poor?  Put yourself in their shoes to understand their lives and the lives of the people they served.  Here you find stories of sacred service to warm your heart.
You are welcome to visit the museum Monday through Friday, from 10:00 a.m. to 3:00 p.m.
Located at our headquarters, the address is 2501 Gaylord (one block west of York Street). Enter through the gate on 25th Avenue.  Come to the Visitor Entrance, and we'll get you started.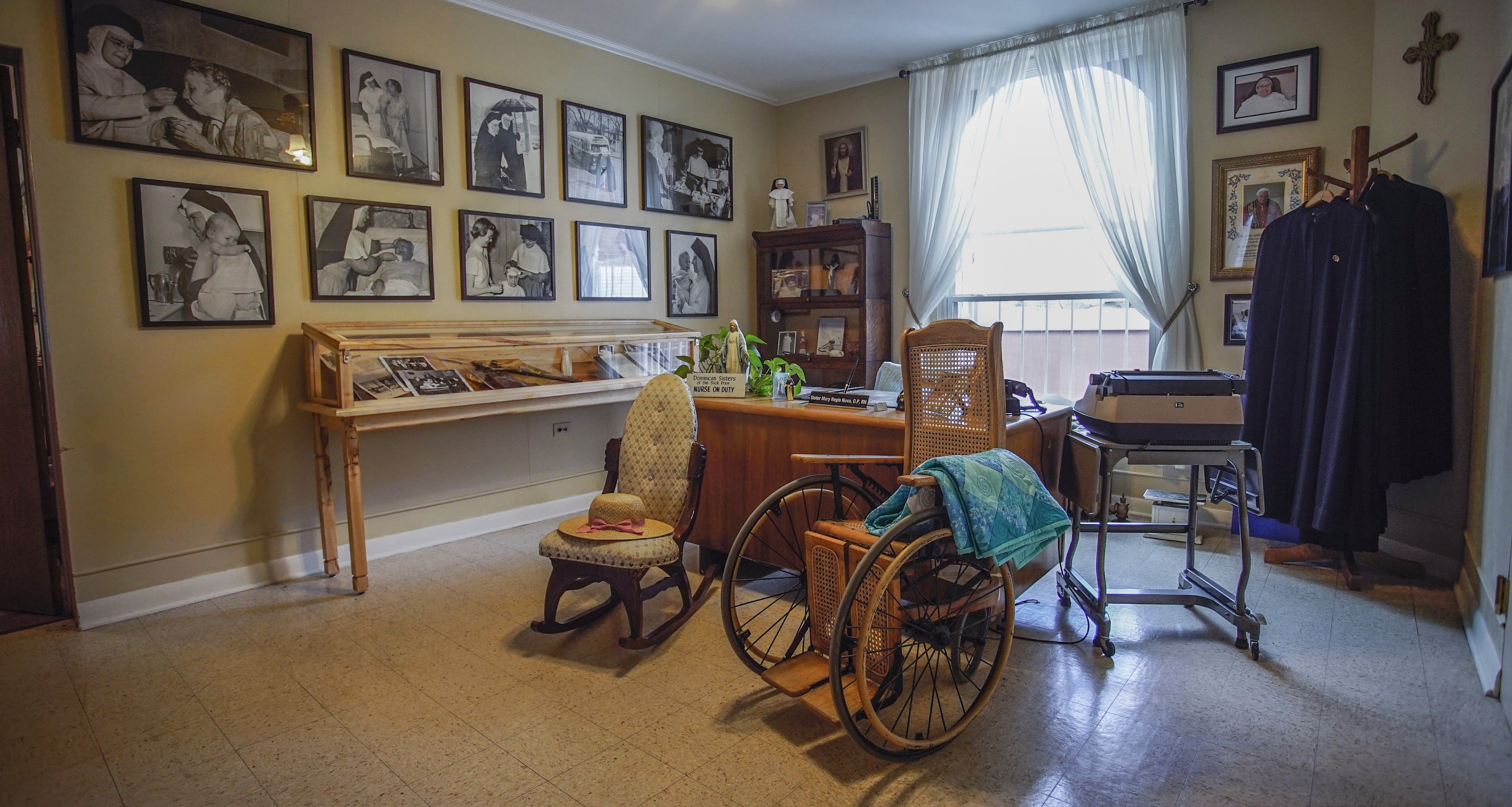 Did you know that you can create a personalized plaque to honor your family name, revere a loved one, or celebrate a significant milestone?  Each commemorative wall plaque is mounted on the entrance walls to the museum and will remain there forever.  To achieve this, we request a donation of $500, which helps us continue the mission of service begun in 1923 by the Dominican Sisters of the Sick Poor . . . our same mission to this day.
 


To obtain your personal commemorative wall plaque, contact Jean Finegan at 720-770-8469 or email her at jfinegan@dominicanhha.org.